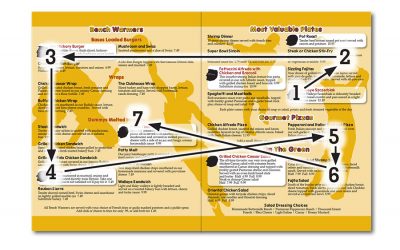 What most restaurant operators don't realize is, the menu they just launched is actually hurting their business with lost revenue. The restaurant is letting cash slip off the tables and out the door with their customers because the menu isn't set up correctly.
read more
"Sell" it – "Put it in the window" or "We only have two orders left, push it."
HotOperator is a dynamic foodservice marketing company specializing in growing restaurants. This is our blog. The blog posts you read here will help you push your sales and customer service to new levels. When the little window pops up, sign up so you're the first to know when new information is available.
"If you sell food to humans on planet earth, we can help you." -Mark Laux, Managing Partner, HotOperator