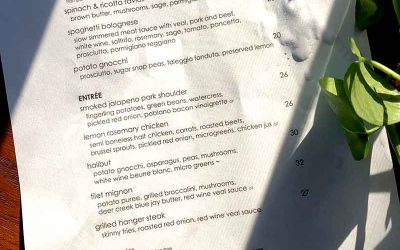 HotOperator is a marketing boutique specializing in menu design-engineering, restaurant marketing, classic marketing, consulting and brand building. We immerse ourselves into your business like no other marketing company and offer you real solutions that will help you build your business in measurable ways. Our process is unique, and our menus are of the highest quality, designed specifically for your business. Everything we do is custom and balances science and art perfectly.
read more
"Sell" it – "Put it in the window" or "We only have two orders left, push it."
HotOperator is a dynamic foodservice marketing company specializing in growing restaurants. This is our blog. The blog posts you read here will help you push your sales and customer service to new levels. When the little window pops up, sign up so you're the first to know when new information is available.
"If you sell food to humans on planet earth, we can help you." -Mark Laux, Managing Partner, HotOperator