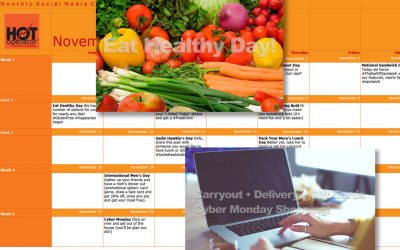 For some restaurant operators, social media can seem expensive. That's why HotOperator came up with the Social Media Content Calendar. The program includes everything you need to make your restaurant social media program easy, and productive.
read more
"Sell" it – "Put it in the window" or "We only have two orders left, push it."
HotOperator is a dynamic foodservice marketing company specializing in growing restaurants. This is our blog. The blog posts you read here will help you push your sales and customer service to new levels. When the little window pops up, sign up so you're the first to know when new information is available.
"If you sell food to humans on planet earth, we can help you." -Mark Laux, Managing Partner, HotOperator