Description
HotOperator Social Media Monthly Content
Promote your St. Patrick's Day Celebration and Specials at your restaurant!  Here's a FREE social media post, it's your lucky day!
Add to "Your Shopping Cart" and download your FREE St. Patrick's Day Facebook and Instagram post from HotOperator. Once you're done, sign up for a year's worth of social media content to help you connect with your customers and potential customers. It can be difficult to think of things to post about on social media. Now, HotOperator has the answer! It's fun, creative and includes promotional ideas, photos and text you can edit to fit your restaurant.
Each month you get a notice when the following month posts are ready. Each month has 10 to 13 posts to choose from (or you can post them all). Plus, they are really easy to use. Just download the file and upload each post one at a time to your social media account. And you can even add your own logo if you want.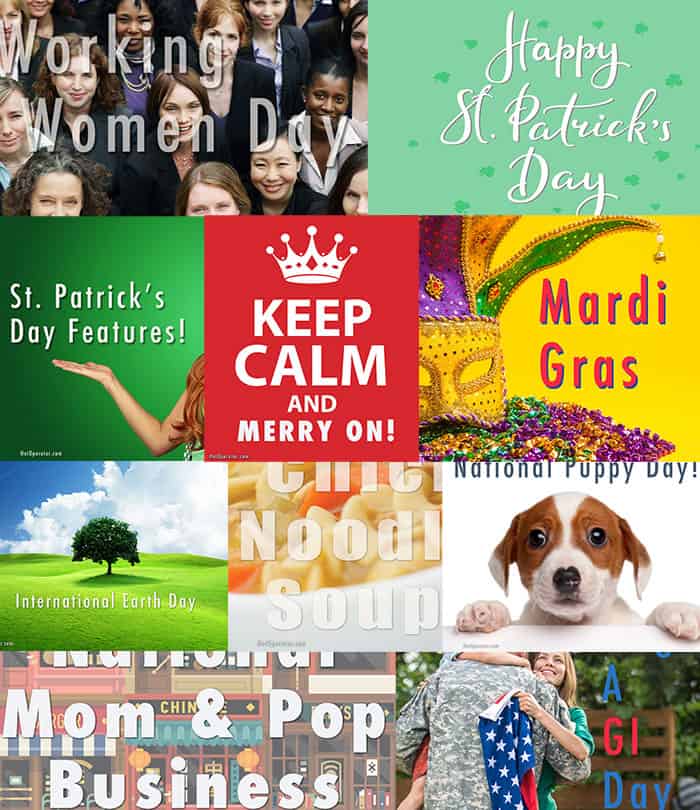 March's images, ready to download and post.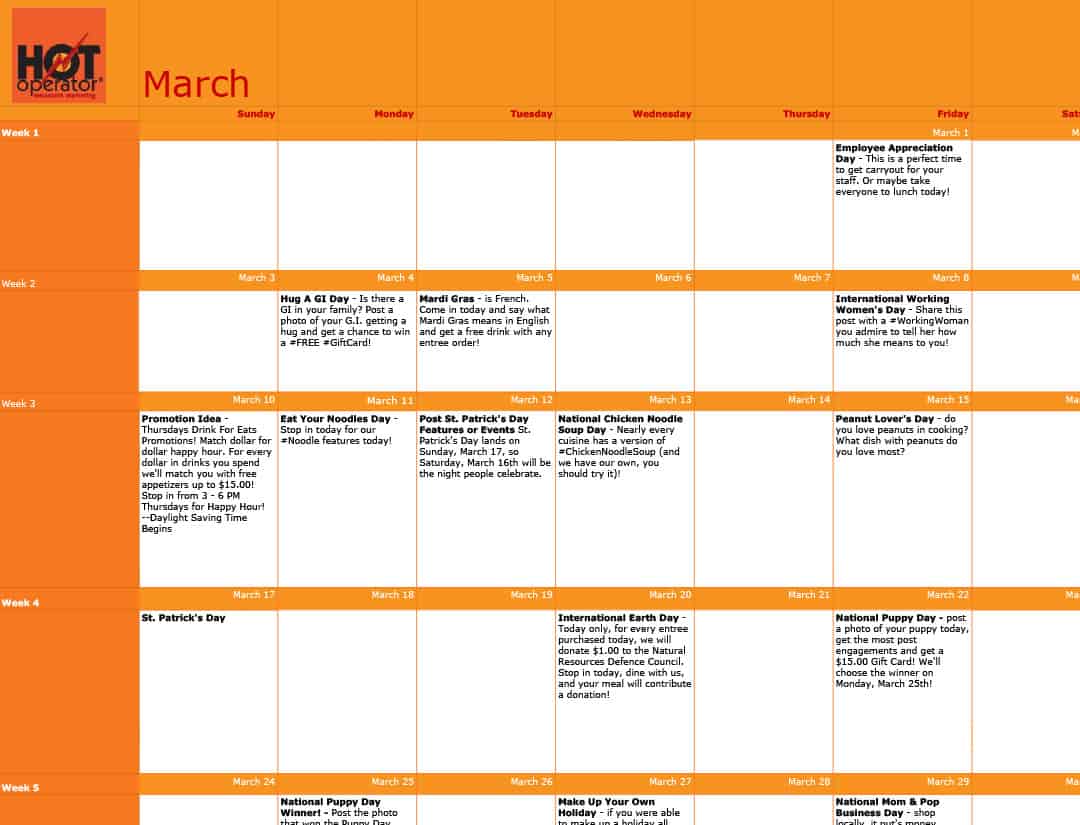 Calendar content for March will have date, title, and copy along with promotion ideas that you can easily implement at your restaurant. Start posting, today.