Restaurant Social Media Posts for Facebook, Twitter, Instagram …

Successful restaurant operators are always looking for social media posts for Facebook. Because the best restaurant owners know the way to stay top of mind with their customers is by using Facebook, Twitter and Instagram to their advantage.
But that takes a lot of creativity. Seeing that every couple of days you have to think of something new to say on your social media platforms like Facebook, Twitter and Instagram. And doing that every month, month after month is not easy. Which is why HotOperator developed the Restaurant Social Media Calendar.
HotOperator rolled out a new monthly subscription based program perfect for restaurant operators that offers posts and photos that you can use to promote your restaurant on Facebook, Twitter and Instagram. Because it's difficult to come up with new ideas, HotOperator has solved that problem for you!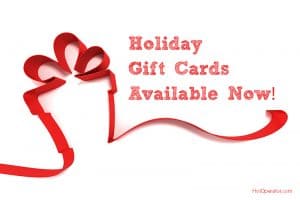 Restaurant Social Media Posts Step-By-Step
1 – Sign up for the program. None of this works without signing up. Look at the landing page for the Free Trial Code and enter it when you sign up. That way, you can try it out and see if it will work for your restaurant.
2 – Download the Social Media Folder. Everything is in a folder that you get access to with your paid subscription. The calendar with copy, tips on posting, promotions and photos are all in a single folder. 
3 – Open the calendar. It lists the posts, copy and promotions for the month. The text can be copied and pasted into your Facebook, Twitter and Instagram accounts. The photos can be uploaded to your social media pages, too. Then post away. It's that easy.
How To Get Started
Just look at the dates in the calendar, look over the promotions and if you want, you can customize the posts to fit your restaurant style. In this way, your 2019 will be much more successful than 2018.
To get started, follow this link!
HotOperator is a restaurant marketing company specializing in menu design, restaurant marketing and social media. We can be reached through our website here!