Restaurant COVID-19 Statement for Your Restaurant
According to a new research study by Datassential, restaurants are vulnerable to traffic declines because of the COVID 19 pandemic. Consumers with kids, wealthy adults with incomes over $100K per year and those in urban areas are much more likely to stay home rather than eat out. Here are 9 things you can do in your restaurant to keep business flowing, and keep your guests safe.
The study shows that when consumers are thinking about COVID 19, 89% of those surveyed think it is safer to dine at home rather than at a restaurant. And while cruise ships hold the highest risk in the minds of consumers, over 20% of consumers believe they are at higher risk of contracting the disease at a restaurant, hotel or bar.
Full service restaurants will be hardest hit for a couple of reasons. First, consumers see eating at a full service restaurant as a higher risk because they only get one meal for each visit, and more restaurant visits increases their risk of exposure. Consumers compared visits to a restaurant with a trip to the grocery store, which can supply them with enough food for a couple of weeks. They also see handling condiments and menus as a risk.
The list of potential concerns for consumers is touching door handles, self-serve food like a salad bar, using public restrooms, sitting in a crowd, sharing condiments like ketchup, touching menus and eating with their hands.
COVID-19: 9 Things You Can Do In Your Restaurant
To combat these fears and to keep traffic coming to your restaurant, it will be essential to communicate with your guests. If you have an email list, you need to start emailing your guests to tell them about the measures you are taking to keep your restaurant in top condition and keep your guests safe. We also recommend posting on social media often about how clean your restaurant is.
1 – Get Inspected. Have a health inspector give your restaurant a clean bill of health and then share that with your guests.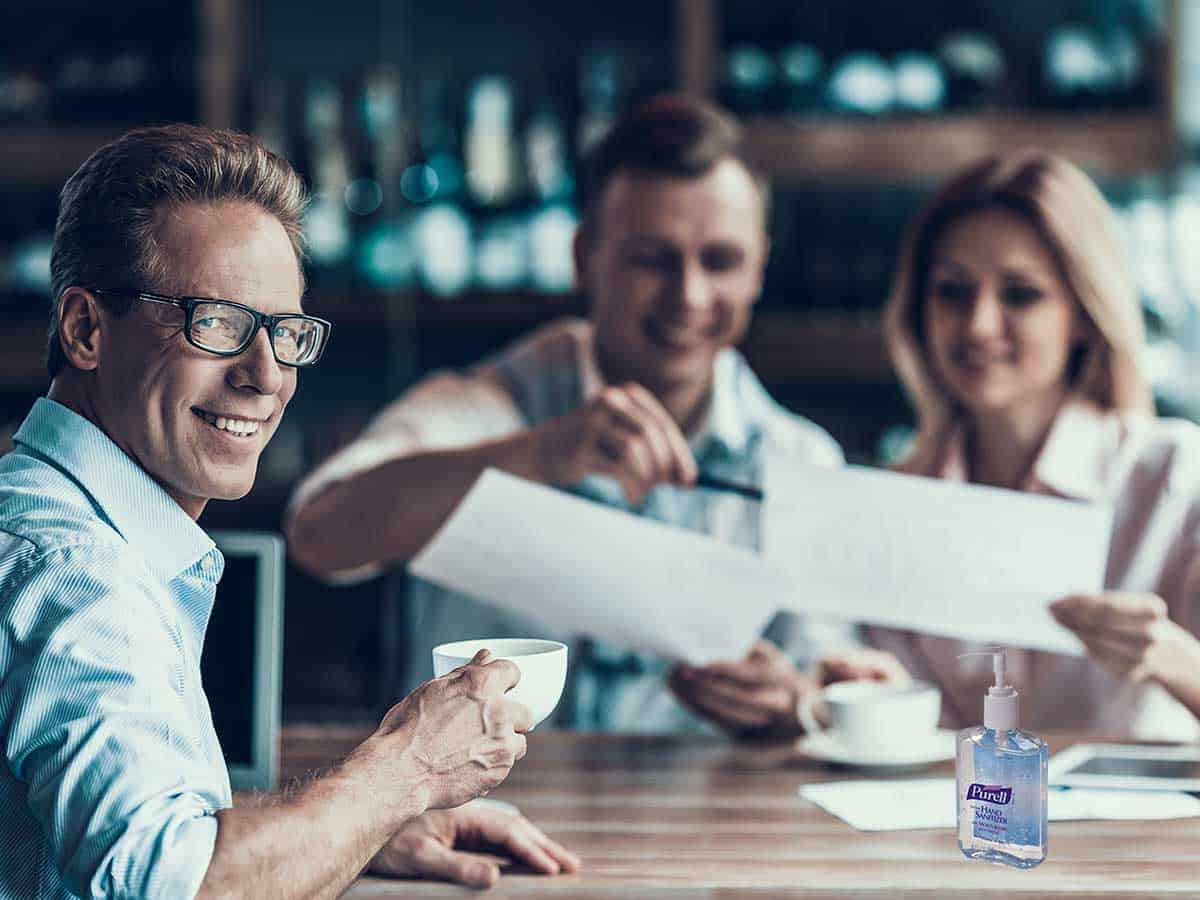 2 – Offer Disinfectants. Place them on tables, in the bathroom, near the host station and at the bar.
3 – Clean Bathrooms. Up the number of times the bathrooms are cleaned. This is a point of contention for most consumers, especially women. Post the number of times per day your bathroom is cleaned, and do it more often. We recommend every half hour.
4 – Condiments Off The Table. Simply place the condiments at the server station and clean then after every use. Show guests you are cleaning them so they know they can trust the ketchup, salt and pepper.
5 – Clean Menus. If you have paper menus, toss them after every use. If you have laminated or cafe menus, keep them clean. Do not use windex on cafe menus. Instead, clean them with a solution with isopropyl alcohol and water. Windex will destroy a cafe menu. Clean the menus after every contact.
6 – Clean Windows & Doors. And do it when guests are dining. Do it in a way that people can see you are taking care of your business and protecting their health.
7 – Shut Down The Buffett. In some restaurants this isn't an option. But if you have a salad bar, close it down and move to a free salad or soup promotion to keep people coming in. Once the virus has run its course, and it will eventually run its course, open it back up.
8 – Communicate. Email your entire email list what you are doing to prevent the spread of the disease. Post on social media what you are doing. Place table talkers on your table tops. Trust is essential for keeping people coming in. Make sure they know you are doing everything you can to keep your guests safe.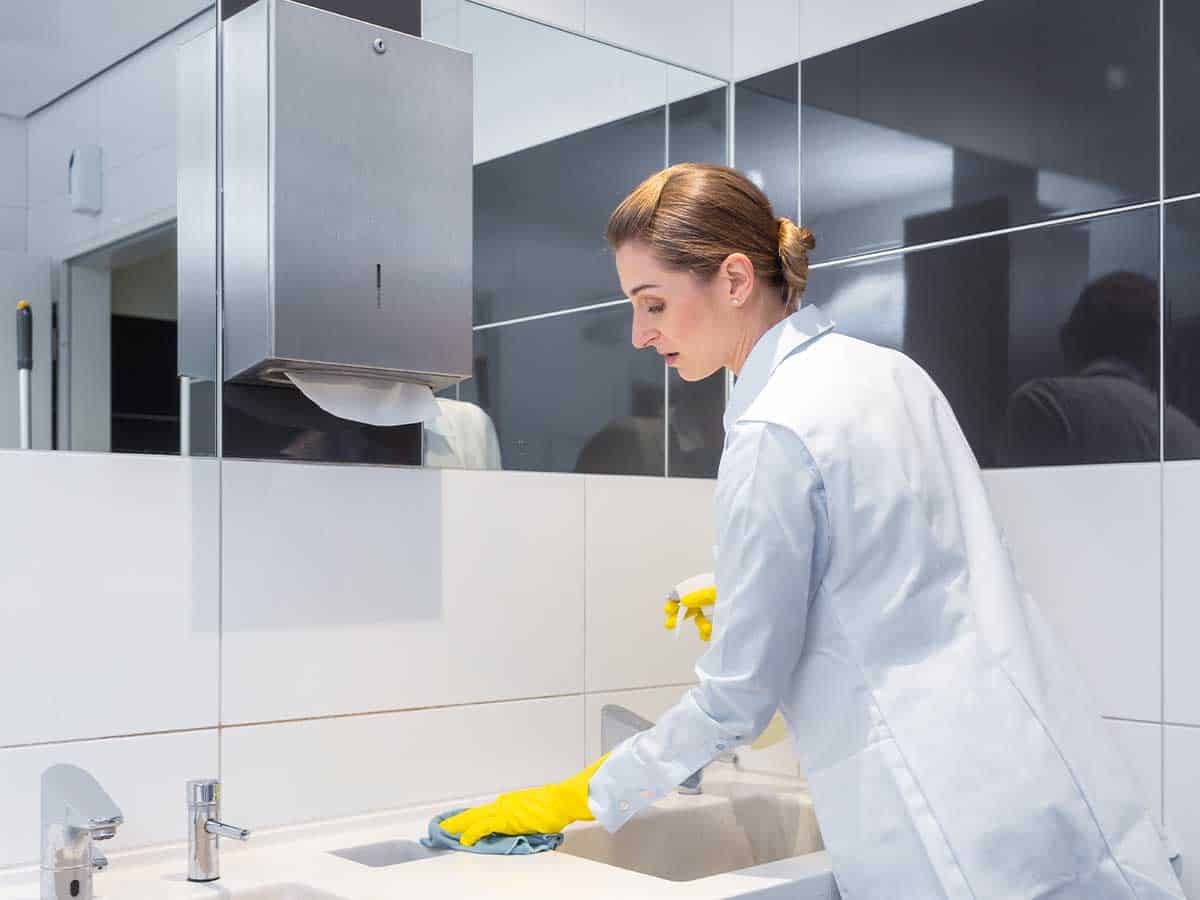 9 – Let Us Get The Door. It would also help to have a greeter for the time being. Someone who stands near the door and opens it up for people as they come into the restaurant. That way your guests can avoid touching the door at all.
Here is a letter you can use to keep your guests feeling safe in your restaurant.
Subject Line: We Care About Your Health

Preheader: How we're protecting you from COVID-19
To our valued guests:
With the COVID-9 virus topping the news, we want you to know that we are making a few changes in our restaurant to help you maintain your health and allow you to feel safe going out to eat. Being cooped up is no fun. And while it may seem like the only option, we want to assure you that we are taking extra precautions so you can get out of the house for your favorite meal and feel comfortable when you do.
Cleaning & Disinfecting To Make Denmark Proud
Denmark is known for keeping things clean (at least that's what we are told). Well, they don't hold a candle to us. We're cleaning door handles, bathrooms, tables, menus, condiments, chairs and seats with every guest turn or every half hour, whichever comes first. If you get up to use our spotless bathroom, don't be surprised to have one of our dedicated staff members clean your chair before you return and then clean the bathroom right after you use it.
Spotless Inspection
We contacted the health inspector to visit our restaurant and help us better understand how to keep the virus out of our restaurant and to keep our guests safe. Imagine a restaurant actually asking for an inspection, right? But we want to be perfect with our process, and that was the only way to do that.
Hand Sanitizer Always Within Reach
Okay, this part was expensive because there has been a run on the stuff, but we have placed hand sanitizer near the door, at the host station, on the tables and at the bar. That way, when you want to touch your face right after someone tells you not to (you know how that is, right?), just pop some sanitizer into your hands, scrub and then mash your face all you want.
Gloves Everywhere
Our staff is wearing gloves pretty much everywhere in the shop. This is not just for you, it's for us, too. When they touch something you touch, we want to make sure nobody gets anything from anyone that they didn't order or ask for.
COVID-19 Facts
There is no evidence that COVID-19 can be contracted from food if it is prepared properly. We have gone to great lengths to make you feel comfortable with getting out and feeling normal. We love you and are doing everything we can to protect you and serve you the foods you love. Join us for a meal. You're safe with us!
The Staff of <Restaurant Name>
Here are a few social media posts you can download and use to keep your guests feeling good about your restaurant.
Post: Visit us for free hand sanitizer! We've placed hand sanitizer on the tables, at the door, in the bathroom and at the bar. We want you to be safe, and that's how we intend to do that! #GoOutToEat
Post: Cleanest bathroom in town (probably cleaner than yours) We clean our bathroom every 20 minutes so it's always spotless. #CleanEverything
Post: Gloved hands are happy hands. We're all wearing cloves to make sure you only get what you order. It's our way of keeping you safe. #CleanHands
Post: Our ketchup is cleaner than yours. That's because we clean all our condiments after every use.
Post: A menu so clean you can eat off of it. No, seriously, we clean the menu after anyone touches it with a solution of isopropyl alcohol and water. #DineOut
Post: It's safe to grab the door handle. We just cleaned it. Plus, our host will get the door for you! #LetMeGetTheDoor
M+K Laux dba HotOperator is a farm to table marketing consulting firm. Mark and Kelly are a marketing team and managing partners of HotOperator. They have been working in the food business since 1989. Either can be contacted through the HotOperator website, or by calling 800-316-3198. or contact Laux here.