Is Duck by any other name still delicious?
Maybe it's more delicious.
We've been in the food business for a long, long time. In that time, we have worked on thousands of menus. The item we have showing up in some interesting places is worth noting: Duck. It's the other red meat, and if it is cooked properly, it is more delicious than any steak tenderloin. First, a little about duck. Then A Buck For A Duck Restaurant Promotion.
Duck does have some stigmas. First, it's duck, and a lot of people's only experience with duck is at a less-than-spectacular Asian restaurant, or at a friend's house where they've had to be on the watch for buckshot, and the dish was some kind of stew, so the meat was dry and stringy.
But at a restaurant with creativity, a good recipe and some clever ways to induce trial, duck represents a great way to differentiate their restaurant. Here are some tips to help make your business successful with duck. 
Don't call it Duck (at least not in the product name)
As a marketing company, HotOperator has recommended duck to a wide variety of restaurants. Everything from fast-casual restaurants, to BBQ joints and white tablecloth restaurants in metropolitan markets. When we do, we also recommend coming up with a creative way to entice people to try it. Specifically, we recommend not calling the product duck in the name. While it's perfectly fine to mention it's duck in the product description, hold off on that until you have the reader's attention first.
Here's an example of a recent description we used:

Citrus Caneton

Better than any pork belly you've ever had. American white Pekin breast is cooked low and slow so it's tender and obscenely juicy. Served with a citrus wine reduction over orange herb rice and a side of candied baby carrots.
Name the Breed (and the farm)
People like to know what they're eating. The more you tell them, the more likely they are to make a purchase. Today, people want to know where the main course is from, the name of the farm, the name of the farmer, how many kids they have, if they have a dog, and if the animal was well loved before it was butchered and cooked up just for them.
Tell a story and educate your guests. The product I recommend is Maple Leaf Farms White Pekin. It's consistent, well bred and offers a flavor that is both rich and mild without any of the 'gamey' after-taste most Americans associate with duck. Maple Leaf Farms also offers a consistency that is critical to the food business. Consumers want to know they are going to get the same thing they already know they love time and again. This is critical to brand development. Consumers do not like inconsistency. 
Guarantee it.
No, seriously, with a little push, you will introduce your guests to a great new product. A product they will make a trip for. But they will only do that if you can induce trial. Duck is very difficult to get people, especially women, to try. They worry it will be dry as a popcorn fart, and taste all gamey.
To overcome this resistance, we recommend offering a guarantee with their first order. Our White Pekin is tender, juicy and delicious or it's free. If you don't like it, we'll buy back what you don't eat, or get you something else.
Remember, Servers are Coin Operated (the Buck for a Duck Promotion)
With duck, the value proposition is high enough that you will make more money in plate contribution. So use the coin operated mentality of your staff to sell more duck. To do this, offer a simple financial incentive to your servers for the first few weeks.
Tell your servers you will give them a buck for every duck order they sell. Call it the Buck for Duck promotion. It will get their attention and get them selling the duck. After about 2 or 3 weeks of this the product will be established and your business will have a unique, delicious offering that is not available at most of your competitor's shops.
The Other Red Meat
Pork did some great things with their slogan 'The Other White Meat'. Sadly, consumers like red meat better. What's nice about duck is, it's a red meat. If it is prepared well, and you are using a quality product, most people will think it is better than any steak tenderloin. But again, the product you bring in has got to be the right breed from the right farm. Do not, under any circumstances buy a private label product. Private labels are fine for number 10 cans of peas and beats. But for your center of the plate products you can't risk a brand fluctuation. It's simply too critical.
Appetizers & Entrees
The key to working with any 'other' meat is to make it its own thing. Most websites (Maple Leaf Farms included) that offer recipes will try to use duck or turkey as an alternative to the main three proteins American's love most. They will offer a burger as an example. Or a meatball. None of this will work, however, because when you have a hankering for a burger you want beef. When you want meatballs you want beef and pork.
Instead, find ways that the duck will work because it is duck. Don't shy away from its unique flavors, but embrace them. Get people to love them with how you introduce the product, how you cook it and how you plate it up.
Here are a few examples of how this might look on a menu:

The centerpiece of any charcuterie board, smoked and served with mint jalapeño jelly. Place it with mild cheeses, grilled and chilled vegetables and fresh fruit.

American Pekin with figs and Bleu cheese crumbles.

Caneton Pastrami smoked in-house and seasoned with our own special recipe, served with house-made crackers.

Seared Pekin with seasonal berries and port sauce.

Thyme Infused Honey and Balsamic Pan Sauce Suckling Duckling, served medium rare with a spinach and mozzarella casserole.

Pekin Confit Tacos with whipped avocado and grape tomato salsa.

Brands are Storytelling
Always keep in mind, a great brand is a story that offers moments of joy and pleasure. The better the story, the stronger the brand, and the stickier the brand. Ultimately you want your brand to stick in the minds of your customers so they come back again and again. To do this there are three things you need to look for.
1 – Consistency. The product can never waver. If you run out, do not substitute. Instead, apologize and order more in the future.
2 – Voice. The way you talk about and write about your product must have a personality all its own. As critical as the product itself is how you talk about the product. Here is a link to a blog post about how to sell more pie with a better story.
3 – Uniqueness. Make everything have a point of difference. I know, it's hard. But if I can get your product anywhere else, why buy from you? Your point of difference is what keeps customers coming back. Take the time, spend a little money and have it done correctly. The payoff is a successful business that will grow over time.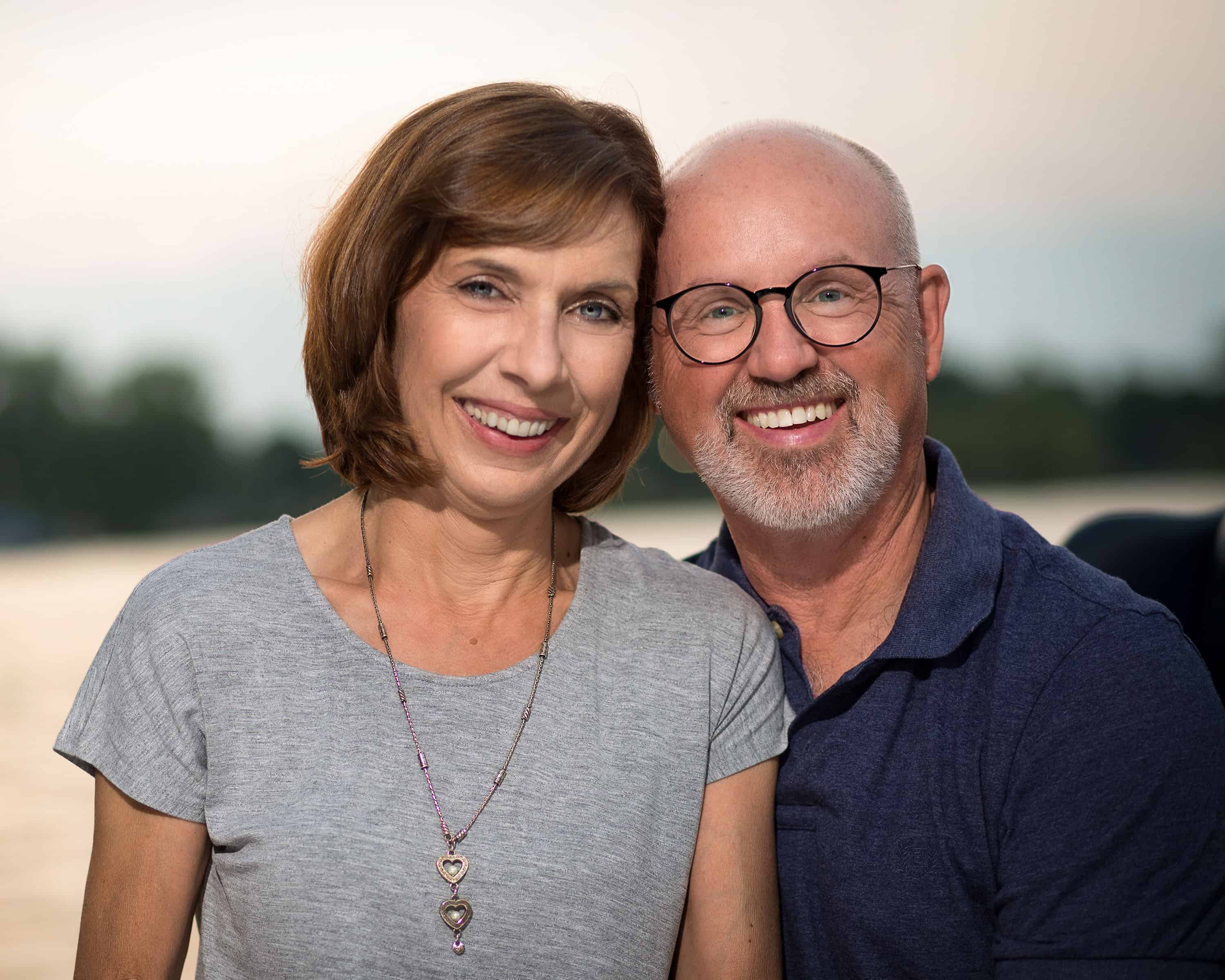 M+K Laux dab HotOperator is a farm to table marketing consulting firm. Mark and Kelly are a marketing team and managing partners of HotOperator. They have been working in the food business since 1989. Either can be contacted through the HotOperator website, or by calling 800-316-3198.
If You Sell Food, We Can Help