17 Restaurant Menu Designs from HotOperator
Here are 17 restaurant menu designs from HotOperator. Each was custom designed to represent the restaurants they were created for. HotOperator has been making menus since 1988. Maybe you're on the fence about your menu and don't know if you should redesign it or just take a few prices up and let it go for a while. And if you're like many restaurant operators today, you're probably trying to save money where you can. A conservative approach may seem like you're doing yourself a favor, but you may actually be hurting your own growth and recovery.
Take a moment to consider that your customers are always looking for something new. And keep in mind: what they really want is something they already know they love in a new form. This is great news for you because it makes your job a little easier. And sometimes all it takes is repackaging your best items with a better menu to get your customers to find something they haven't tried in a while. Your guests compare your menu to every restaurant they visit. So take a look at your restaurant menu design and compare yours to the 20 restaurant menu designs here.
Smoking Pig BBQ
Restaurant Menu Design
San Jose, California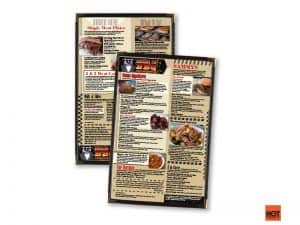 Redneck Red's
Restaurant Menu Design
Klamath Falls, Oregon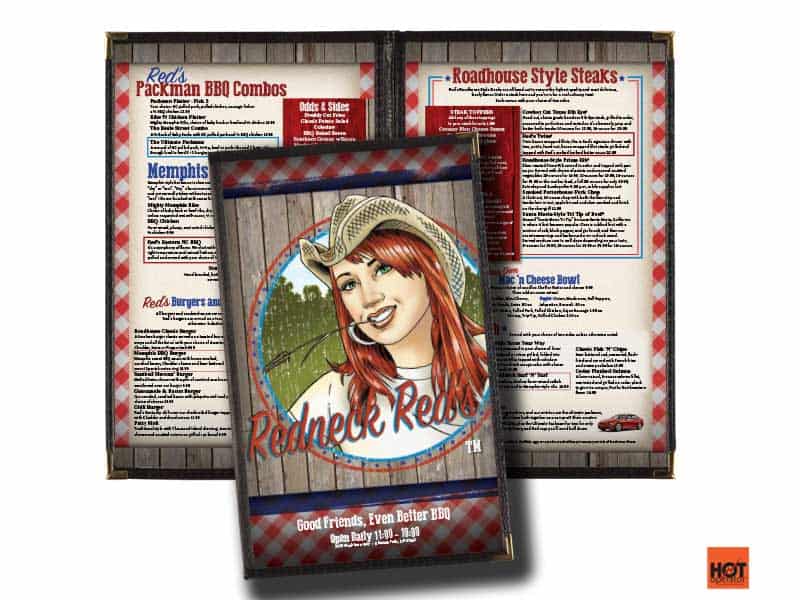 R. Thomas Deluxe Grill
Restaurant Menu Design
Atlanta, Georgia
Pelons Tex-Mex
Restaurant Menu Design
Austin, Texas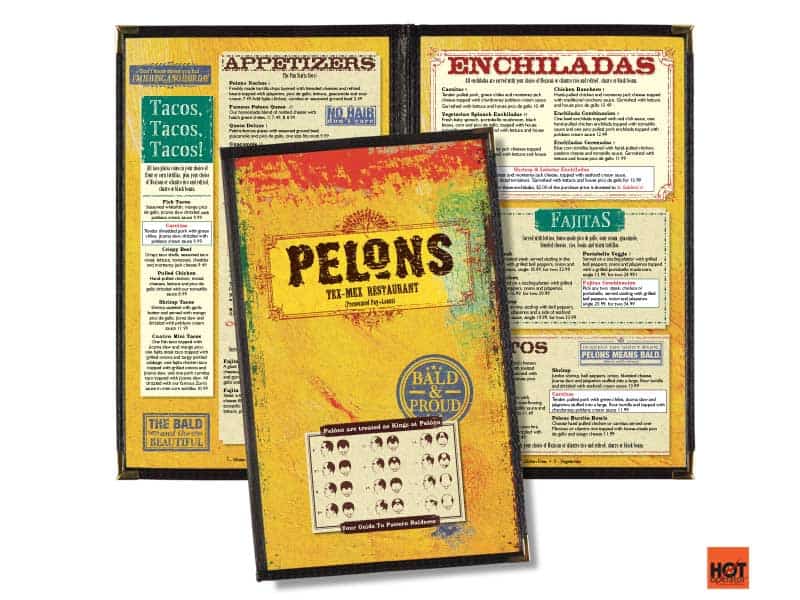 Nags Head Bar
Restaurant Menu Design
Limassol, Cyprus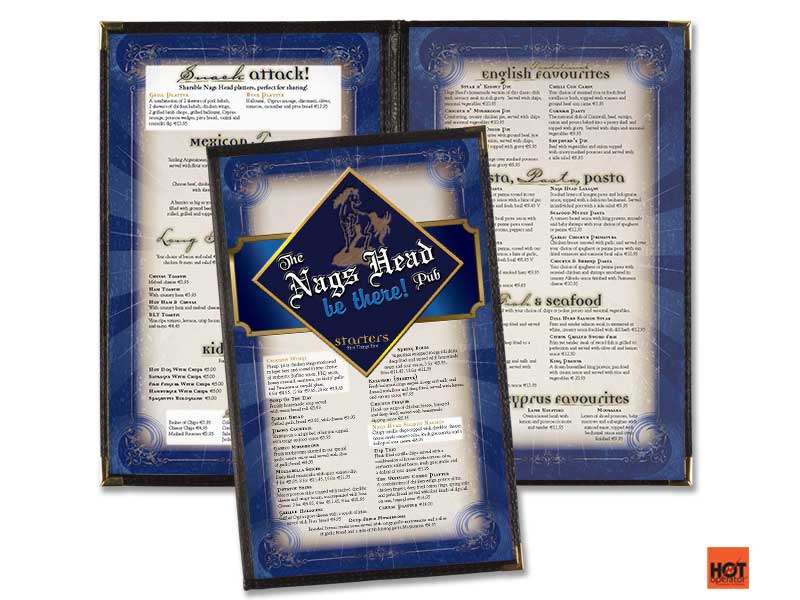 Moose Country Restaurant
Restaurant Menu Design
Mendota Heights, Minnesota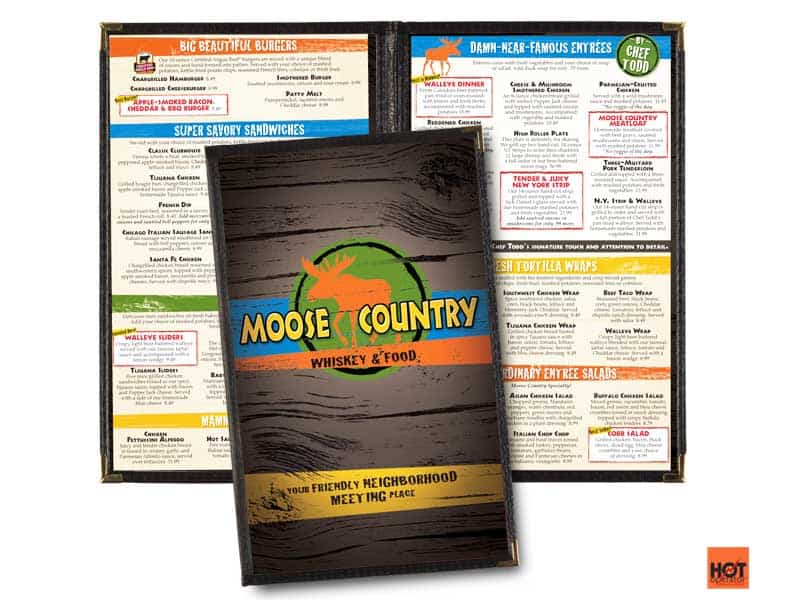 Original Mels Diner
Mels Restaurant Menu Design
California & Nevada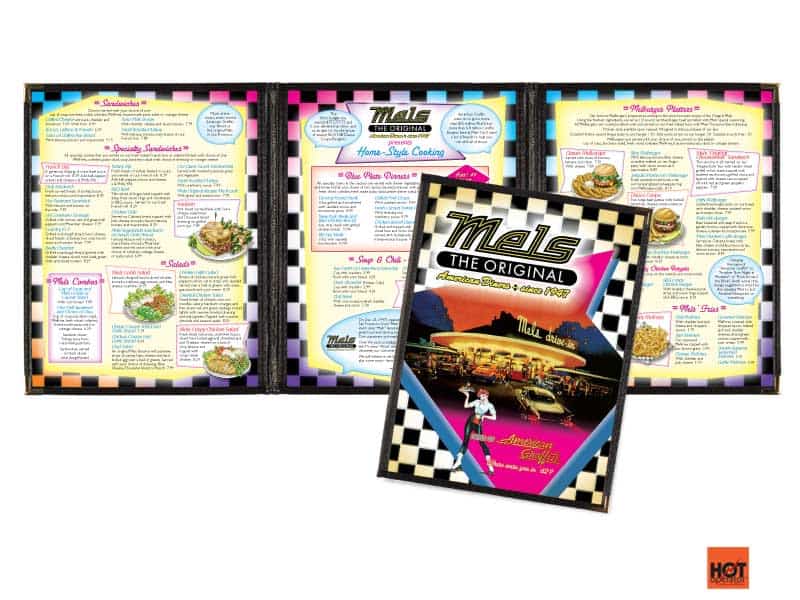 Maloney's Sports Bar
Restaurant Menu Design
Summersville, West Virginia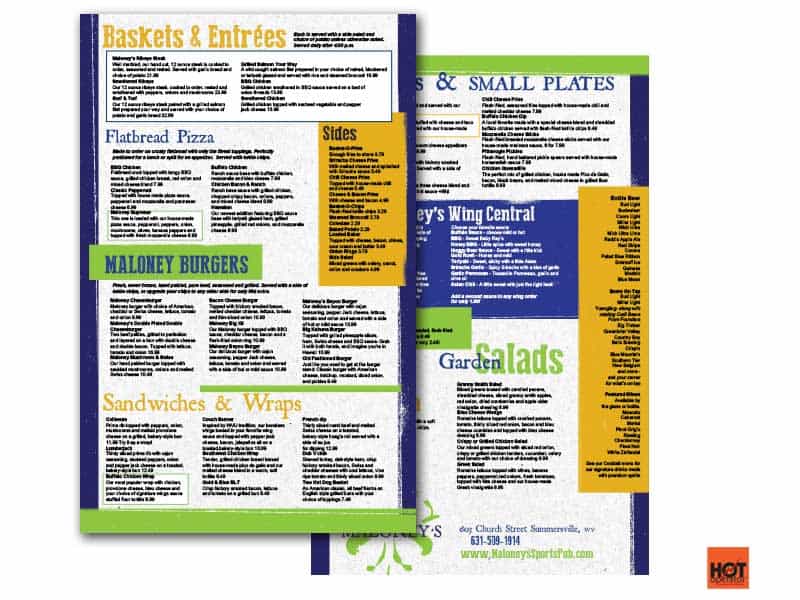 Jose O'Brien
Restaurant Menu Design
Spring Valley, New York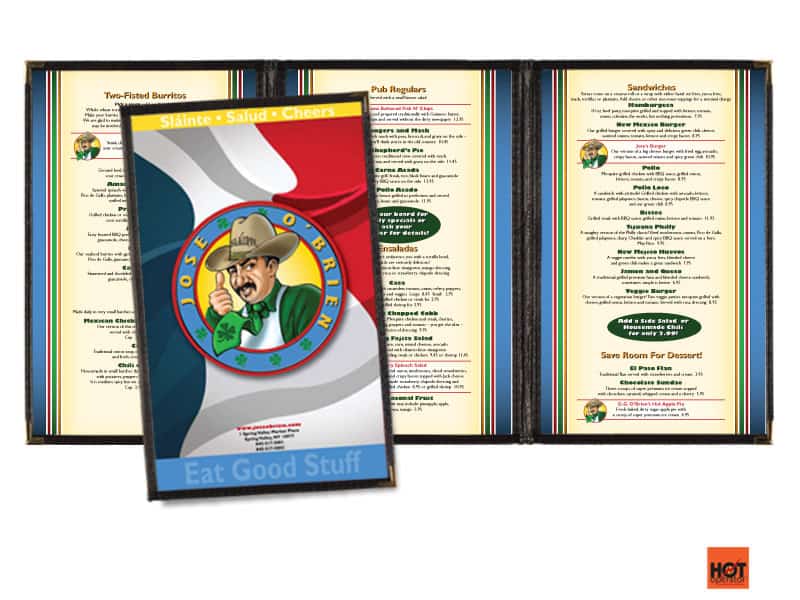 Iggy's Seafood Shack
Restaurant Menu Design
Fruit Cove, Florida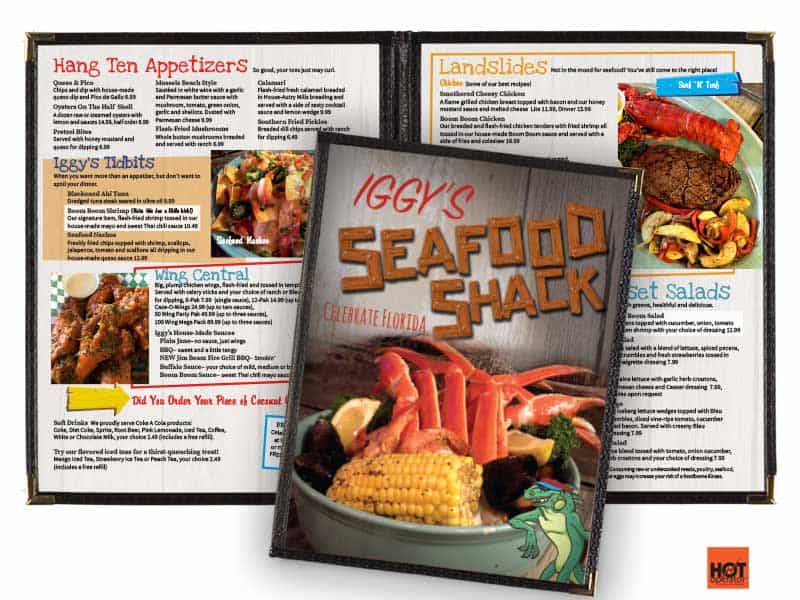 Fatboys Grill & Tavern
Restaurant Menu Design
Martin, Kentucky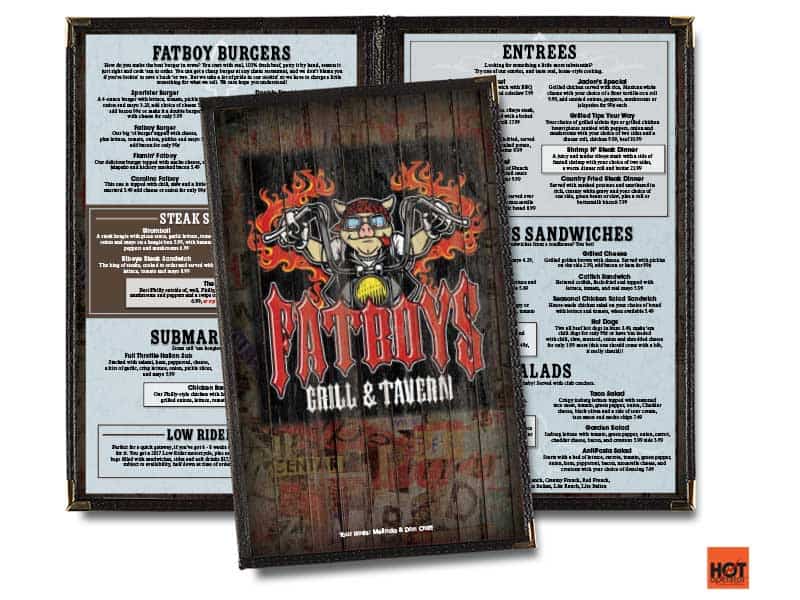 C.W. Coops
Restaurant Menu Design
Hamilton, Ontario, Canada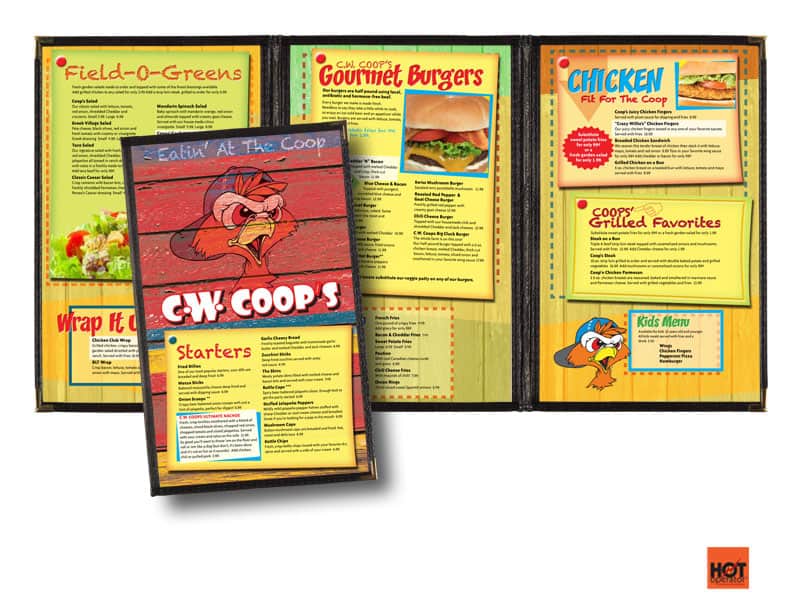 Cafe Italia
Restaurant Menu Design
Indian Wells, California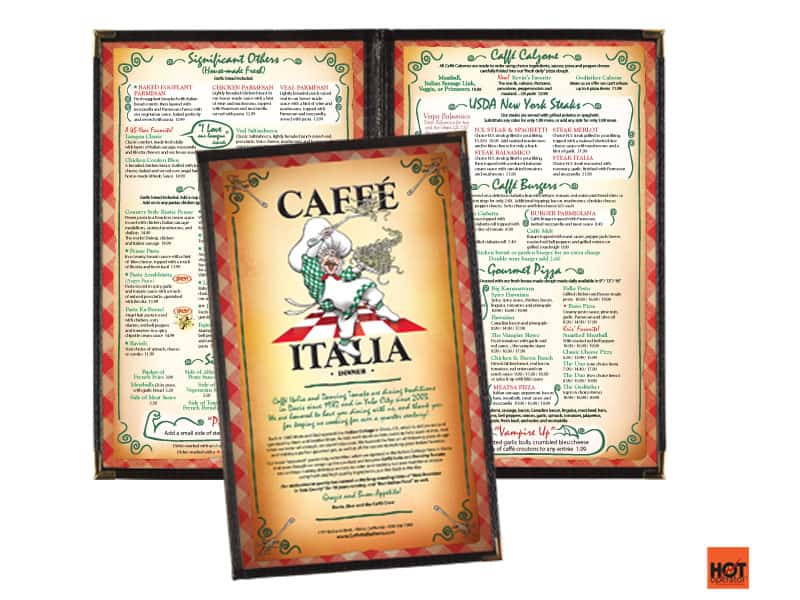 Bubba's Eastern North Carolina Style
Restaurant Menu Design
Charlotte, North Carolina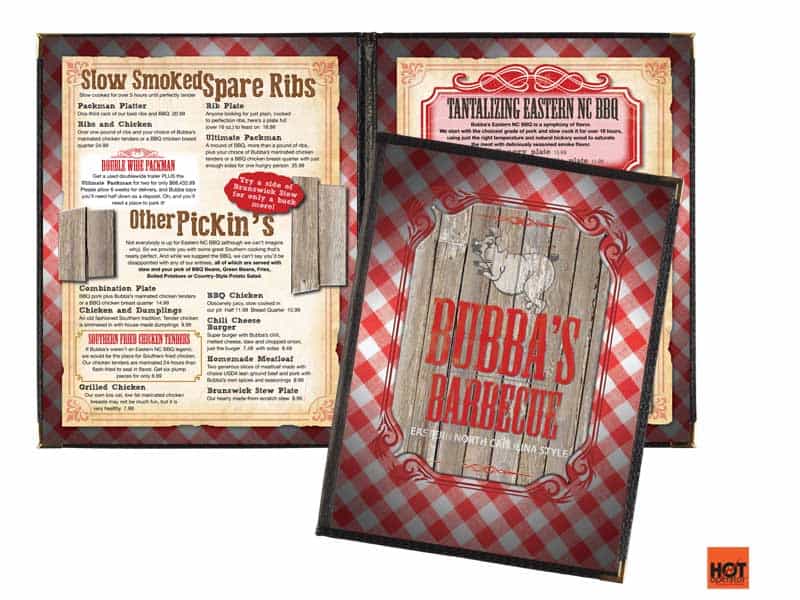 Biaggi's Italian Restaurant
Restaurant Menu Design
15 Locations in the United States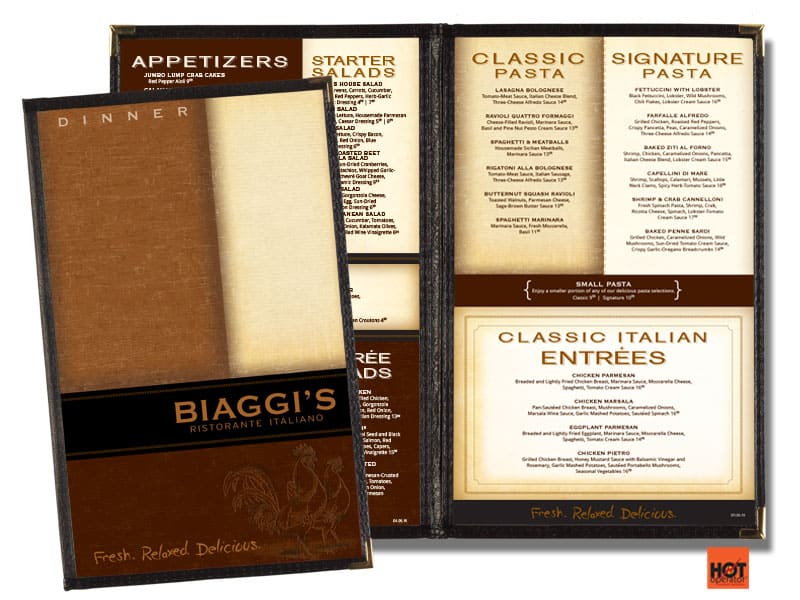 Banana Hut Hawaiian BBQ
Restaurant Menu Design
Eureka, California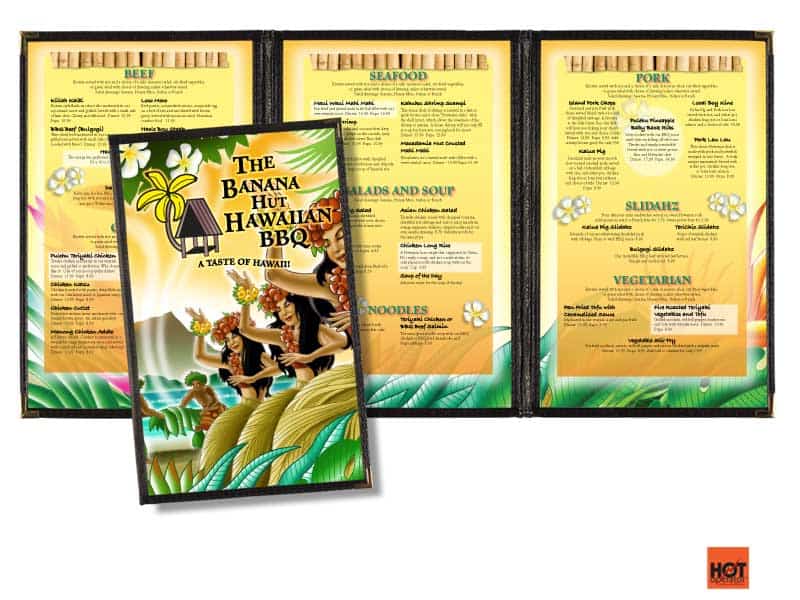 Alfie's Family Restaurant
Restaurant Menu Design
Ormond Beach, Florida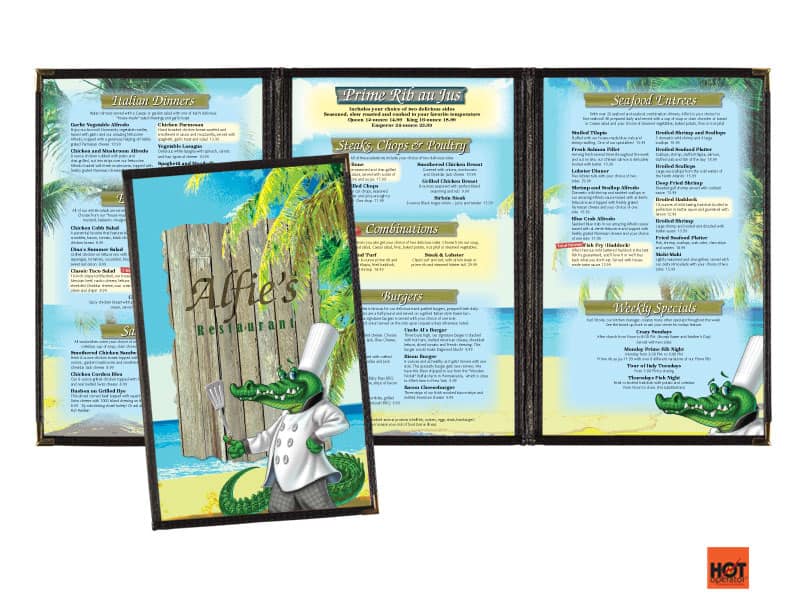 HotOperator has designed many hundreds of restaurant menus over the years. Our process couples world-class restaurant menu design with expert restaurant menu advice and consulting.  These 17 restaurants menu designs from HotOperator were all designed for specific restaurants. Your restaurant menu design would look a lot different. HotOperator would use your brand and imagery to create a fantastic restaurant menu design for your restaurant. Contact HotOperator for a FREE consultation. And help your restaurant menu design grow your business.